Opis
Olight Perun 2 + baterija + USB kabal
2500 Lumena
Domet do 166m
Perun 2 je nadograđena verzija Peruna. Napaja se  baterijom Li Ion tip 21700od 4000mAh , ova nova multifunkcionalna lampa pod pravim uglom daje maksimalnu snagu od 2500 lumena i pruža veću automomiju rada.
Koristi MCC3 USB kabal za punjenje sa strujom punjenja do 2A
.
Ugrađeni senzor blizine za pad svetline u slučaju prepreka u blizini, sjajna značajka za sigurnost.
Perun 2 može se koristiti i sa trakom za glavu i kao ručna baterijska lampa udobnog držanja, a lako ga je nositi i pričvrstiti prikladnom džepnom kopčom.
Vodootporna IPX8 
Otporna na padove do 1,5m
Autonomija max do 12,5 dana
.
Paket sadrži
*Perun 2 x 1
*Baterija(punjiva) Li Ion tip 21700 sa 4000mAh x 1
*Klip x 1
*Traka za glavu x 1
*MCC3 Magnetni USB kabal x 1
*Vezica
*Upustvo
*Luksuzno pakovanje


Garancija 12 meseci
.
The Perun 2 is an upgraded version of the Perun. Powered by a 4000mAh 21700 battery, this new multi-functional right angle flashlight delivers a maximum output of 2,500 lumens and provides a longer runtime. It adopts the MCC3 USB charging cable with a charging current of up to 2A, which greatly improves the charging efficiency. Built-in proximity sensor to drop brightness in case of obstruction nearby, a great feature for safety. The Perun 2 can be used as both a headlamp with a headband and as a handheld light with a comfortable grip, and it is easy to carry and attach with the convenient pocket clip. Compared with the Perun, it is a more powerful and reliable illumination tool for multiple activities in the darkness.
ENERAL DATA
Beam Distance (m)
166
Max. Performance (lumens)
2,500
Charge Type
USB Magnetic Charging Base
Powered By
Customized 4000mAh 21700 Battery
Light Intensity (candela)
6,889
Light Form
Wide/broad hotspot. Perfect for up close illumination.
Lens / Reflector Type
TIR bead lens (wide/broad beam)
Form/Size Factor
Medium size (Permanent Marker)
Series
Series Perun (Right-angle illumination tool)
Unique Characteristics

Customized 4000mAh 21700 rechargeable battery with a maximum output of 2,500 lumens, 25% brighter than the Perun.
Incredible MCC3 cable with a charging current up to 2A, increasing charging speed by 33%.
The built-in proximity sensor will reduce the brightness for protection when it detects an obstruction nearby.
Featuring magnetic base, durable headband, and firm pocket clip for a variety of hands-free uses.
The intuitive operation provides a convenient experience for different applications and a compact body for easy carrying.




LIGHTING LEVELS
LEVEL 1 (lumens)
2,500-800
Run-time LEVEL 1
2+175min
LEVEL 2 (lumens)
500
Run-time LEVEL 2
270min
LEVEL 3 (lumens)
120
Run-time LEVEL 3
18 hours
LEVEL 4 (lumens)
30
Run-time LEVEL 4
66 hours
LEVEL 5 (lumens)
5
Run-time LEVEL 5
12.5 days
Strobe
No
SOS / BEACON
Yes
TECHNICAL CHARACTERISTICS
Body Material
Aluminum alloy
Drop Test
1.5m
Waterproof
IPX8
Weight (g / oz)
161/ 5.68
Length (mm / in)
120.7 / 4.75
Head Diameter (mm / in)
28.6 / 1.13
Body Diameter (mm / in)
27 / 1.06
Light Source
One High Performance Cool White LED
Packaging
Custom plastic enclosure
Use
Everyday carry, car, camping, fishing, household, EDC, general use, fishing, climbing, cave exploration, outdoor activities, house activities

In The Box

Perun 2 (Battery Included) x 1

Stainless Steel Pocket Clip x 1
Headband With Silicone Bracket x 1
MCC3 Magnetic Charging Cable x 1
Lanyard x 1
User Manual x 1

Informacije o proizvodu
Olight Ecommerce Technology Co., Limited
Slični proizvodi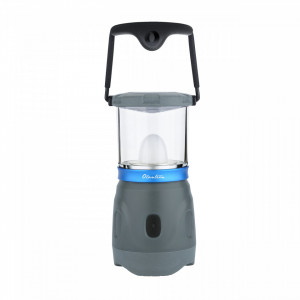 NOVO
OLIGHT Olantern
Kamprerske Lampe
OLIGHT Olantern Fenjer lampa 360 Lumena Boja SIVA (gray) Olatern je odlična višenamenska svetiljka , koja daje ravnomernu , raspodelu svetlosti od 360 stepeni U pakovanju se dobijaju dva...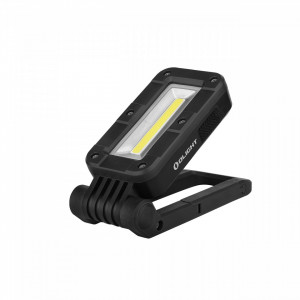 NOVO
Olight Swivel
Kamprerske Lampe
Olight Arkfeld 400 Lumena Boja crna Radnicka lampa sa magnetom Garancija 12 meseci . Features Produces an ample close range floodlight Extra...